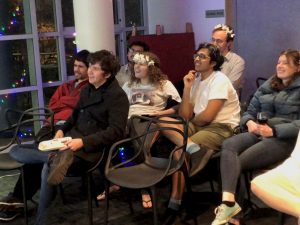 Shavuot is a significant festival in the Jewish tradition. This year our residents decided to focus on the universal virtues and values that each of the holiday's customs can teach us. Of course, we didn't give…
A welcoming and warm place immersed in cultural diversity,
great memories and friends for life!
Audrey, New Caledonia
It is wonderful to have a spacious and fully furnished bedroom
to which I can retreat to after a busy day of classes!
Julio, Colombia
I love that I always have a healthy option
at every meal that is also delicious!
Rebecca, USA
When you go to uni with 60,000 people,
it's nice to come back to a family of 40 at the end of the day.
Michael, Australia
Mandelbaum House has been the most diverse,
welcoming, active society I have ever been involved in.
Alex, USA